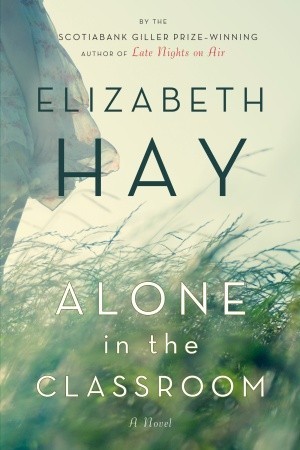 2017:61
2.5 of 5 stars
Published 2011
Connie was a teacher in small town Saskatchewan where she encountered Parley Burns, the school principal who was an unsettling man. A young girl dies in a fire after an encounter with him, never specified but certainly implied, and Connie leaves the Prairies to become a reporter in the Ottawa Valley eventually, covering a murder of a young woman and this is where she encounters Burns again. The two deaths are not related. She also meets up again with a former student, Michael Graves, who was struggling with dyslexia (though it wasn't a known "thing" at the time the book is set, the 1930s).
The book is narrated by Connie's admiring niece, Anne and that narration kind of makes the book feel like it was at arms' length from me.
I found the book a bit disjointed, or disconnected for some reason. It didn't seem to flow very well. One review on Goodreads that I read called it the "Sisterhood of the Travelling Boyfriend" which made me snicker. That's related to the former student, Michael Graves, I think. I've read other reviews that talk about it in glowing terms, with all these subtle meanings and talk of a great romantic triangle which, if you ask me, feels more than a bit dysfunctional. did I say that Anne *really* admires her aunt? She goes to great lengths to be like her and came across a bit needy.
There are examinations of relationships between siblings, parents and children, lovers and friends. It's very well written but I didn't connect with it and likely that's up to me. It won't put me off reading more of Ms. Hay's books, though.
#20BooksOfSummer
Cross Canada Reading Challenge