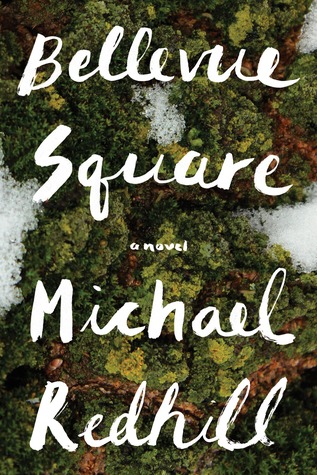 2017:84
4 of 5 stars
Published September 2017
Bellevue Square is one of the books on the shortlist for this year's Scotiabank Giller prize and one of the ones I thought I would like to read in advance of the award. The CanadianContent Goodreads group also picked this for the November group read so I was pleased I'd bought it.
Jean Mason owns a bookstore in Toronto and discovers she has a doppelganger, an identical "twin" who frequents nearby Kensington Market. She starts spending time in the neighbourhood, hanging out in the park (Bellevue Square) and getting to know some of the locals in her quest to find the double. She, a married mother of two, becomes obsessed and pays some of the park regulars who mostly tend to be from the unfortunate side of life (drug addicts, people with mental illnesses) to help her search. Several people she's come in contact with turn up dead or missing and Jean herself may end up being blamed. Who is the double and what does she want?
As she becomes more and more obsessed, we discover things in Jean's past that start to make her an unreliable narrator. The story is an exploration of mental illness and brings you to the point where you're not sure who or what's real and who or what isn't. By the end of the book, you might feel like your mind has really been messed with. I'm still not quite sure who was what but the book was so well woven together that I found myself somewhat horrified at what was going on and trying to figure out what was all in her head and was any of it true. But unlike a badly written book, this kind of confusion just makes me say "Whoah".
It was different, I'll give it that much!