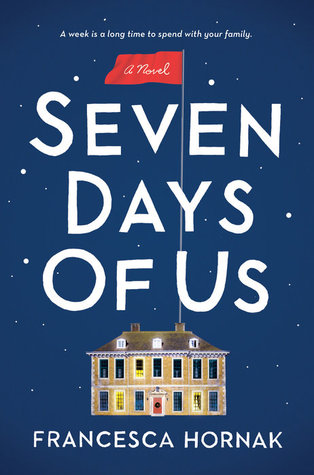 2018: 13
4.5 of 5 stars
Published 2017
The Birch family are going to be spending Christmas at the country house in Norfolk, all of them together for the first time in years but it may be too much of a good think. You see,they are quarantined for 7 days when their daughter, Olivia, returns after several months on a medical team treating an insidious virus in Africa. Olivia seems to be a bit cut off from her family, having her own life but she's looking forward to her future. Her younger sister, Phoebe has finally become engaged to George so her world is looking up, too. Andrew has discovered he has a son but hasn't told anyone,not even his wife, Emma, who also has a secret that she's keeping. There, then. It's got my interest and attention.
The long lost son shows up, anxious to meet his family and he's thrown into the mix and he really is the cat dumped in among the pigeons as they all get used to each other. The secrets all dribble out, one by one like little pop explosions. Are they going to blow the family apart or make them stronger?
This is a debut novel and just the style I do enjoy. I'd love to read another book about this family. I enjoyed all the characters. The setting could have been any old manor house in rural England set near a village. I wanted to know more about the family members and hear more about their stories  and I thought it was a nice, light read. Slightly predictable? Yes but these types of books usually do have happy endings. It's why I read them.